Two puppies will be trained from every litter.  If you wish to call and reserve a particular sex or color, the cost will include all shots, computer tracking chip, and 2-3 weeks of training in addition to the standard 7 week period.  For more information please read the notes at the bottom of this page and
contact us.
Our trained dogs are…
House Associated

Obedience Trained

Kennel Trained

Trained for vehicle travel

Have their shots

Love everyone!
Yellow Mini Male
This is "Pocket", a son of Tahoe and Yukon, and he has already shown a kind and loving attitude!  He is amazing and will have all shots including flu and bordetella, two health checks, computer chipped, and front line / parasites control.  Born July 9th, 2017, he will be ready for a new home at the end of September and is only expected to reach 50 lbs once full grown.
Contact us today to reserve this cute little guy!
$2,000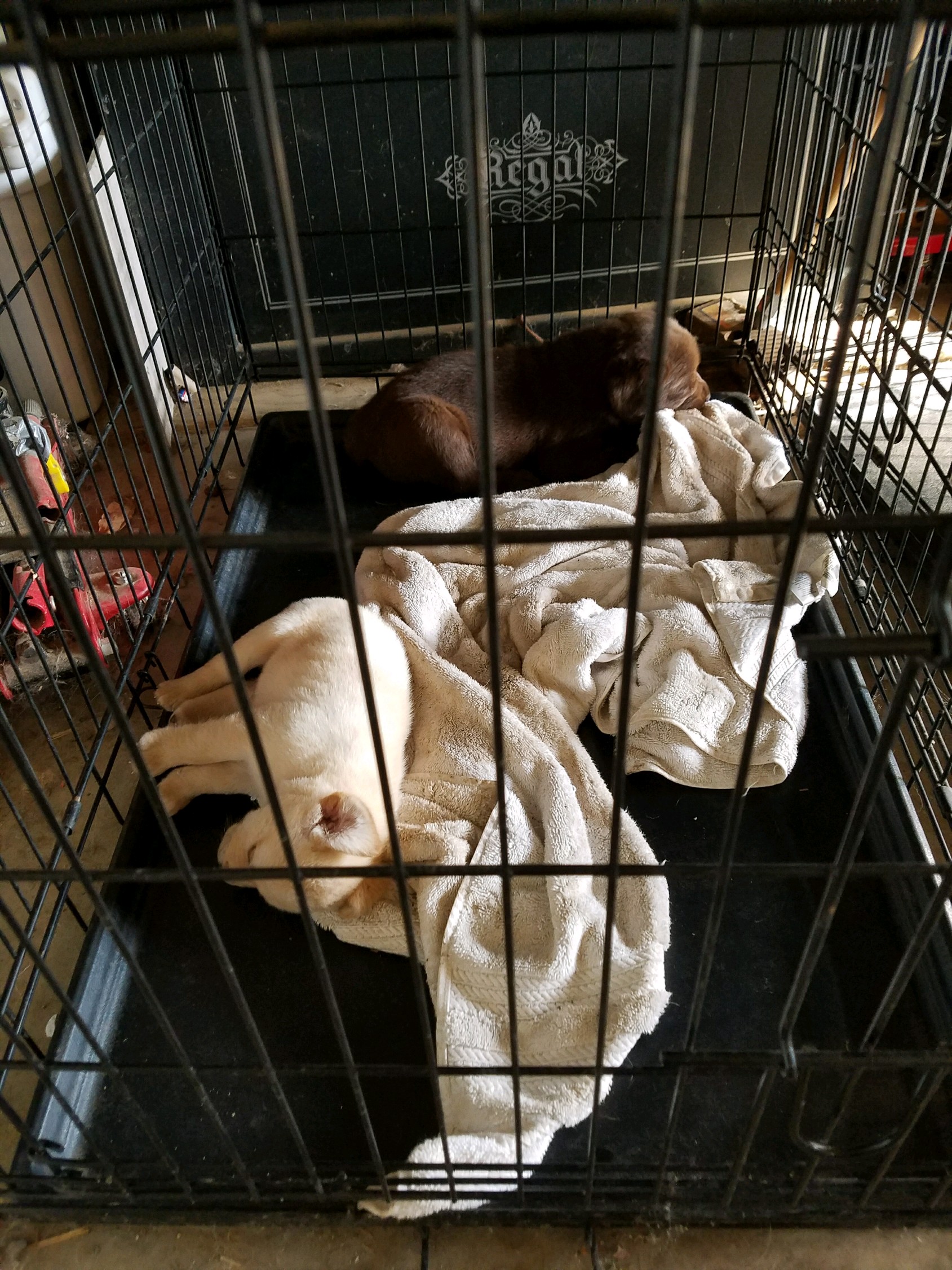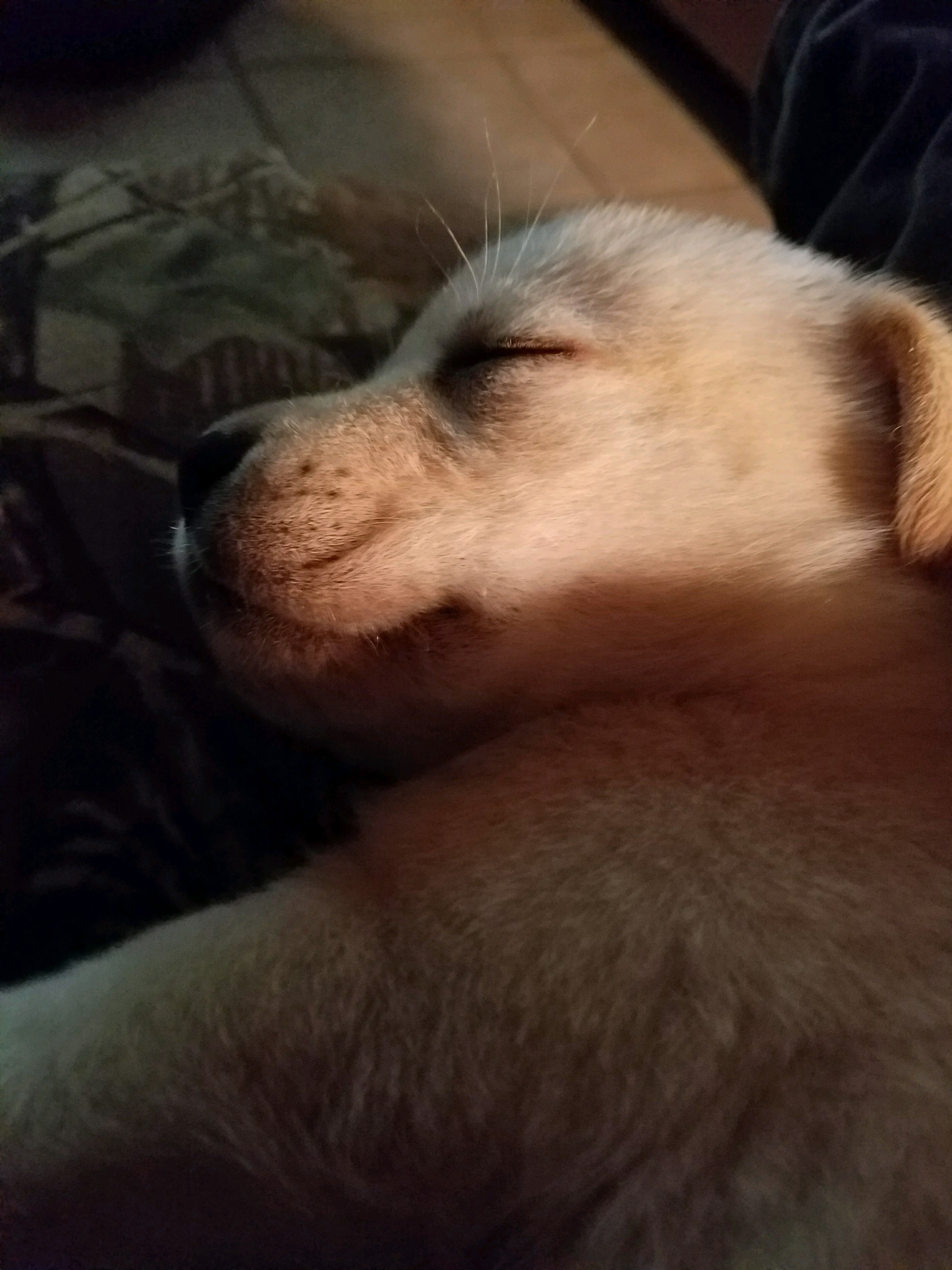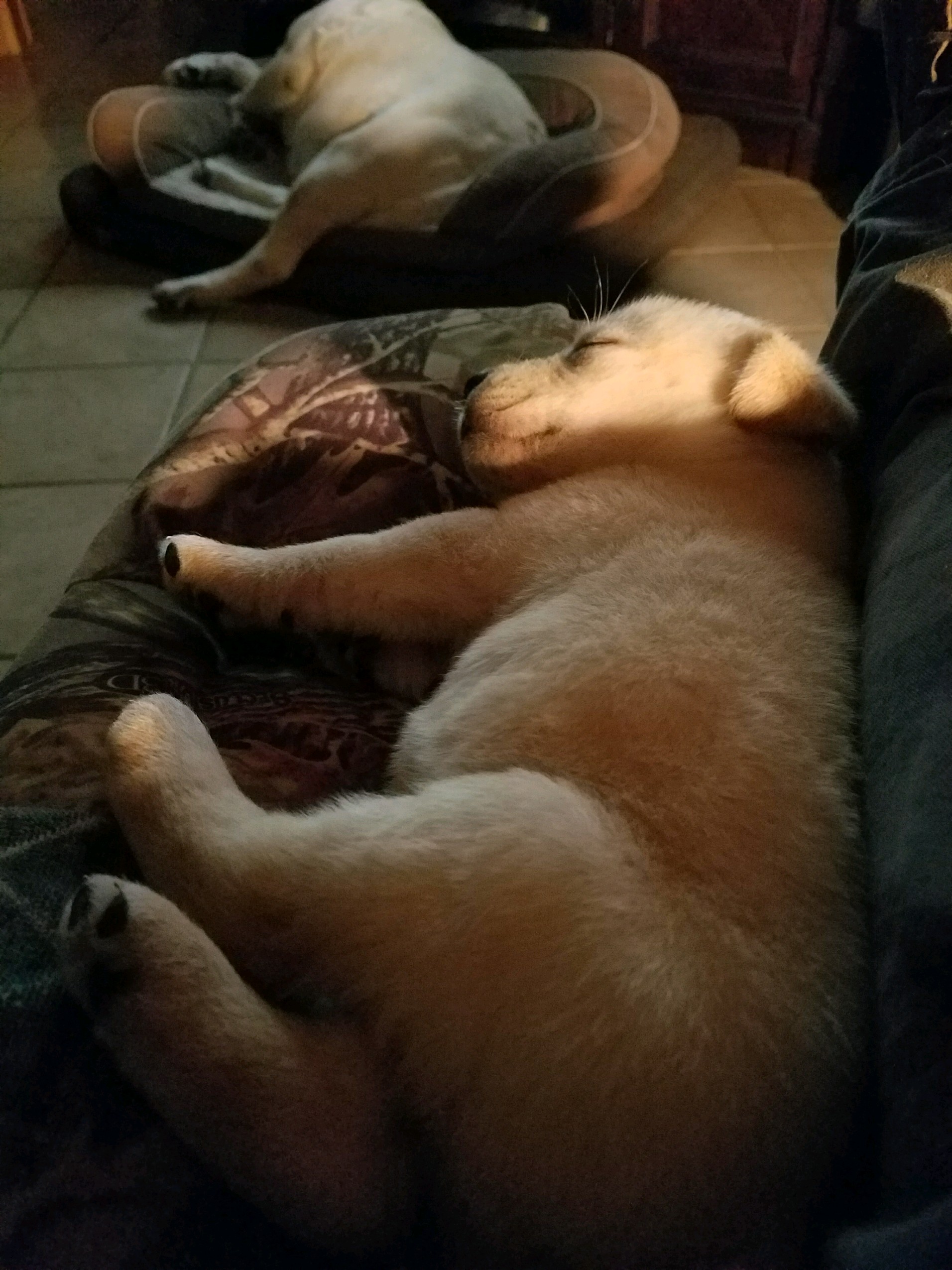 Small White Male
We also have "Joie" for sale which is Pocket's slightly bigger brother from Tahoe and Yukon.  He won't be quite as small, but not too much larger with an expected adult weight of about 60 lbs.  He will also have all shots, health checks, front line / parasites control, and be ready for a new home at the end of September.
$1,500
Chocolate Male
We have one (1) chocolate male that will be ready for a home on September 25th. He has been checked out by a veterinarian, computer chipped, inoculated for kennel cough, and will have all shots for rabies, flue vaccine, and Trifexis® heart worm.
$2,000.00
Note To Buyers
Training MUST be continued by you after taking delivery of the dog.  Pups listed on this page are trained and started when you take possession.  Due to their young age, failure to maintain the schedule they have been taught can confuse the animal causing them to revert to their natural born instincts. Please be aware that pups less than 3-1/2 months old should only stay in a crate at night for 4 hrs at a time or a kidney infection may occur.
Please understand that trained and started means that puppies in the house must stay outside for at least one (1) hour after they eat with no food or water, and for four (4) hours before they are put in a crate for the night.  If they bark to get out of the crate they can be taken outside, but must be put back into the crate for the night as soon as possible.
When you pick up your puppy please plan on spending at least one (1) hour with them at our facility to learn your puppy's habits and disposition.  It is important that we transfer their feelings of safety and love from us to you to ensure a smooth transition into your home.  Please ask questions!  We are a firm believer that there are no stupid questions so do not be afraid to ask us anything regarding your new best friend.