Our dogs have been police officers...
But ALL of them are Best Friends!
Raising Labrador Retrievers for over 20 years!
Hello and welcome to Chips Labs!
We have been breeding Labrador Retrievers for over 20 years and are glad you found us.  Our dogs are AKC certified, vaccinated, and well trained to give you the best puppy you have ever owned.  Don't take our word for it though, browse our Happy Homes section to see just a few of the many families that have became part of the Chips Labs family.  As a Labrador Retriever breeder we strive to make your puppy buying experience the best it can be, so call us with any questions and set up an appointment to meet your next best friend!
With heavy hearts we bid farewell to Our Baby Frosty.  In February we had to let her go to a better place where she knows no pain.  A loyal companion here at Chips Labs for many years she was both a mother and a friend.  For over a decade she met hundreds of people, birthed many fine pups, and loved everyone.  She is and will always be truly missed.
Goodbye our dearest Frosty…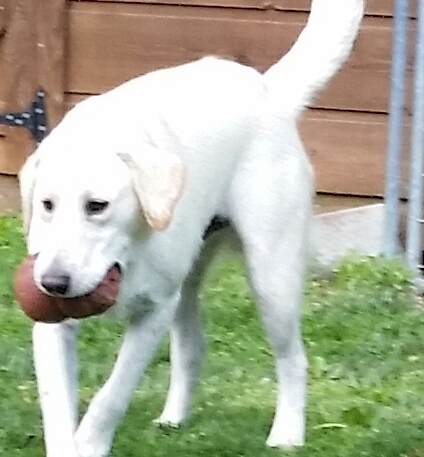 New to the Family!
Now introducing Yukon!  New to Chips Labs in April 2016, Yukon is a 1 year old, white, certified stud dog from California with a wonderful temperament.  He loves to play fetch, splash and play in the pool, and his first litter is already on the way with Our Baby Cedar expected in August as yellow and white pups.  Call us to reserve one from this first time sire!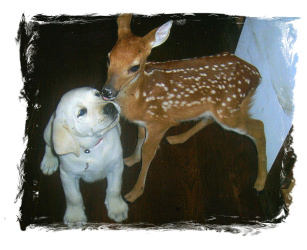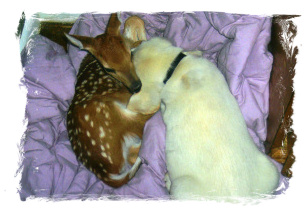 "Hillbilly" the deer, and Snowball are lifelong friends and continue to visit.
Proving that friends are friends forever no matter how they look on the outside!!